Mai 05, 2022
By resolution of the National Council, an amendment to the Waste Management Act was passed at the end of 2021. With this, the EU Circular Economy Package and the EU Directive on the reduction of the impact of certain plastic products on the environment (SEA Directive) were implemented in Austria.
The aim of the SEA Directive is primarily to reduce the amount of plastic waste in order to prevent and reduce the impact of plastic waste on the environment, but especially on marine biology. To help achieve this goal, bans on the marketing of certain single-use plastic products as well as products made of oxo-degradable plastics, labelling requirements for single-use plastic products and targets for the separate collection of single-use plastic bottles were anchored in the Waste Management Act.
Further measures concern the import ban on certain wastes for landfilling and compulsory registration for transporters and the reduction of single-use plastic packaging.
New requirements for the transport of plastic waste
In order to keep emissions of air pollutants and climate-relevant gases as low as possible, recycling companies will have to face major challenges in the future. From 1 January 2023, transports of waste with a total weight of more than ten tonnes and a transport distance by road of more than 300 kilometres in Austria must be carried out by rail or another means of transport with equivalent or lower pollutant or greenhouse gas potential! This does not apply if it is proven that the railways cannot provide the corresponding capacities or if the transport distance to be covered by road for the journey to and from the nearest loading point would amount to 25% or more compared to transport exclusively by road. The corresponding evidence must be carried along during transport and presented to the authority upon request.
This amendment to the Waste Management Act makes sense from an ecological point of view. However, the question arises whether these resolutions are also practicable and can be implemented by companies in the recycling sector. For this reason, Christian Müller-Guttenbrunn, CEO of the Müller-Guttenbrunn Group, was asked about this topic: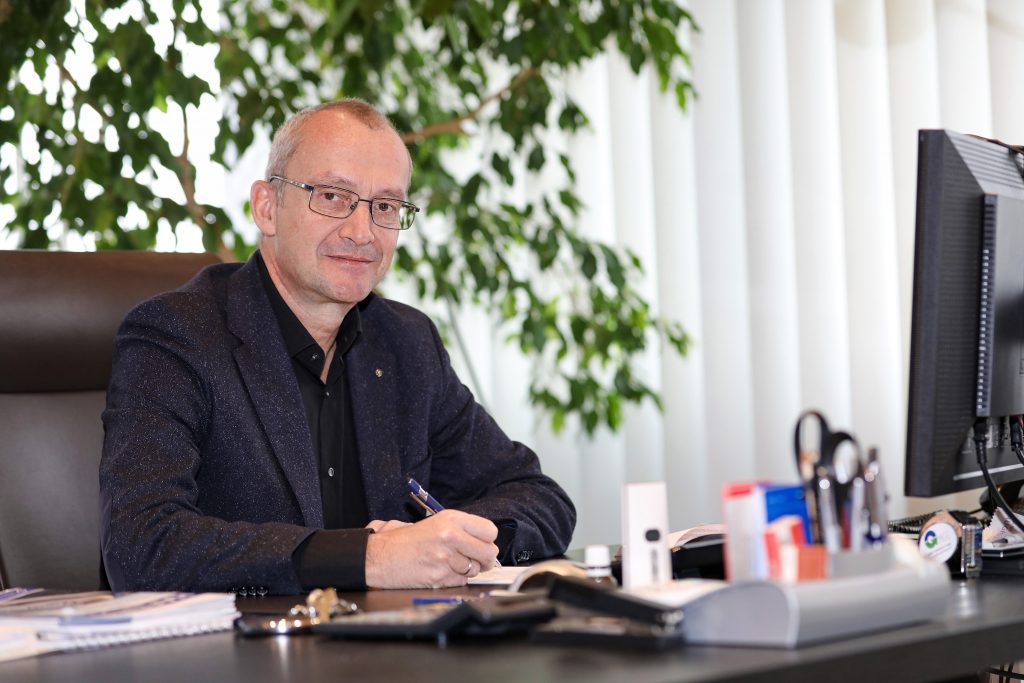 Mr. Müller-Guttenbrunn, in your view, what are the essential elements and the major challenges that this amendment brings with it?
Christan Müller-Guttenbrunn: The recycling companies are required to cover as few kilometres as possible by truck and to shift as many transports as possible to rail. We don't have a problem with that because the sidings are available at our plants. However, it is much more difficult for suppliers who do not have this possibility. There will certainly be distortions in the market, those companies that have a rail connection have a clear competitive advantage. The importance of the lorry for overland journeys will decline. But ÖBB must also do its homework and create the conditions – i.e. loading facilities – everywhere!
Another important issue is the transport of plastics. Here, large volumes with comparatively low weights have to be transported. Is this then still economically viable?
Christan Müller-Guttenbrunn: We will only see in practice how suitable these new specifications actually are. We have painstakingly built up a corresponding market over many years. Even if transport becomes more expensive, we are not shirking our eco-logical responsibility. The demand for recycled plastic is enormous, we would even need much more raw material, which is not easily available at the moment. And that's not even talking about transport…
How do you see the Waste Management Act in European competition?
Christan Müller-Guttenbrunn: The European Union has defined a legal minimum standard, but each member state ultimately sets its own rules. We have the problem that Austria wants to be a model eco-country and has imposed very strict regulations on itself. We see with our companies in Hungary and Romania that there are also other models that have potential.
Finally, a brief change of subject due to current events: The European Union has decided to classify nuclear power and natural gas as green energy. What is your opinion of this decision?
Christan Müller-Guttenbrunn: Nuclear power is the only form of energy that does not produce CO2 and is available at any time. That's why I think it's a mistake to ignore any progress in this field and to basically close your mind to this issue. That is all I really want to say.
Mr Müller-Guttenbrunn, thank you for the interview!